The hemp flavors offering is expanding at Whole Foods Market stores due to the partnership between the grocery giant and Manitoba Harvest, a pioneer in hemp foods. Recently, Manitoba Harvest rolled out its new line of blended hemp protein powders, featuring hemp flavors like matcha and super greens, on the shelves of hundreds of Whole Foods locations across North America.
It marks a milestone for Manitoba Harvest, which has been on the leading edge of the hemp foods movement for over two decades. They were the first company to introduce a mechanized system to hull hemp seeds, bringing hemp hearts – the tender inner kernel – to the mass market. Their products took off in health food stores and specialty grocers.
Still, mainstream retailers like Whole Foods were reluctant to stock hemp products because of the stigma around hemp and cannabis. That finally changed in 2017 when Whole Foods agreed to carry Manitoba Harvest's hemp hearts, hemp protein powder, and hemp oil. It was a watershed moment that helped validate hemp as a nutritional powerhouse entering the mainstream.
Five years later, Whole Foods is doubling by partnering directly with Manitoba Harvest on an exclusive new line of powdered supplements. The company's president, Jared Simon, said the distribution deal "is a testament to our product quality and hemp's increasing popularity."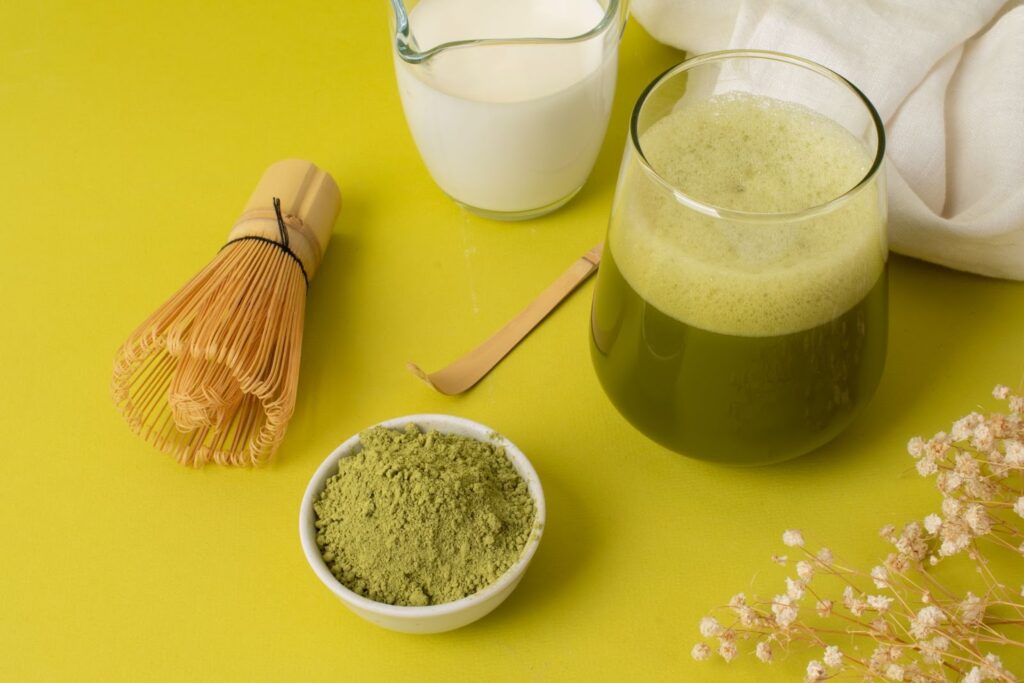 Whole Foods sees hemp as a fast-growing category ripe for innovation. "Manitoba Harvest consistently provides well-positioned, quality products that we know will satisfy and delight our consumers," said Megan Causgrove, the Whole Foods Market's global category merchant.
The new Hemp+ Matcha and Hemp+ Supergreens powders both pack a nutritious one-two punch. Each serving blends 6 grams of plant-based protein from hemp with supplements like matcha green tea powder or a custom superfood blend. They make convenient options for adding extra nutrition to smoothies, oatmeal, yogurt, and baked goods.
Hemp+ Matcha combines ground hemp hearts with Japanese matcha, finely milled green tea leaves prized for their antioxidants, amino acids like L-theanine, and a touch of natural caffeine. The pairing creates an energizing and nutritious boost.
Hemp+ Supergreens features hemp protein powder blended with wheat grass, moringa, spirulina, and other dehydrated greens to serve micronutrients from vitamin-rich superfoods. It's like a multivitamin in powdered form to sprinkle on foods and drinks.
Both powders are now available at over 300 Whole Foods Market locations across the U.S., Canada, and the U.K. After an initial 90-day exclusive launch, they also roll out to other grocery chains and online retailers. It shows hemp's growing mainstream acceptance and the blurring lines between cannabis wellness products and conventional health foods.
This collaboration is more than just shelf space—it's about broadening the scope of what's possible in the hemp foods market. Manitoba Harvest, which became a subsidiary of New York-based marijuana producer Tilray Brands in 2019, is also a Certified B Corporation and the first Canadian food company to get a Carbonzero Certification. So, you're not just buying a product but supporting a sustainable lifestyle.
The partnership between Manitoba Harvest and Whole Foods sets the stage for wide-ranging consumer access to hemp powders with other trendy, plant-based ingredients. This collaboration benefits health-conscious consumers and contributes to a more sustainable and responsible food production ecosystem.