In a groundbreaking move, the National Basketball Association (NBA) is set to allow its players to endorse and invest in cannabis companies. This decision comes as part of the new seven-year collective bargaining agreement, which also aims to remove marijuana from the league's banned substances list and eliminate drug testing requirements.
This progressive stance on cannabis endorsement and investment sets the NBA apart from other professional sports leagues. Major League Baseball (MLB), for example, announced last year that teams could sell sponsorships to CBD businesses, but the NBA's policy appears to be more comprehensive.
NBA Commissioner Adam Silver suggested possibly making temporary cannabis policies permanent in 2020. The league initially suspended marijuana testing when players competed in a quarantined "bubble" in Orlando due to the coronavirus pandemic. Silver emphasized that the focus would shift toward players exhibiting signs of problematic dependency rather than those using marijuana casually.
Shams Charania of The Athletic and Stadium reported that the new Collective Bargaining Agreement will no longer prohibit NBA players from using marijuana. The NBA and the National Basketball Players Association (NBPA) announced a tentative agreement on Saturday, with details to be released once a term sheet is finalized.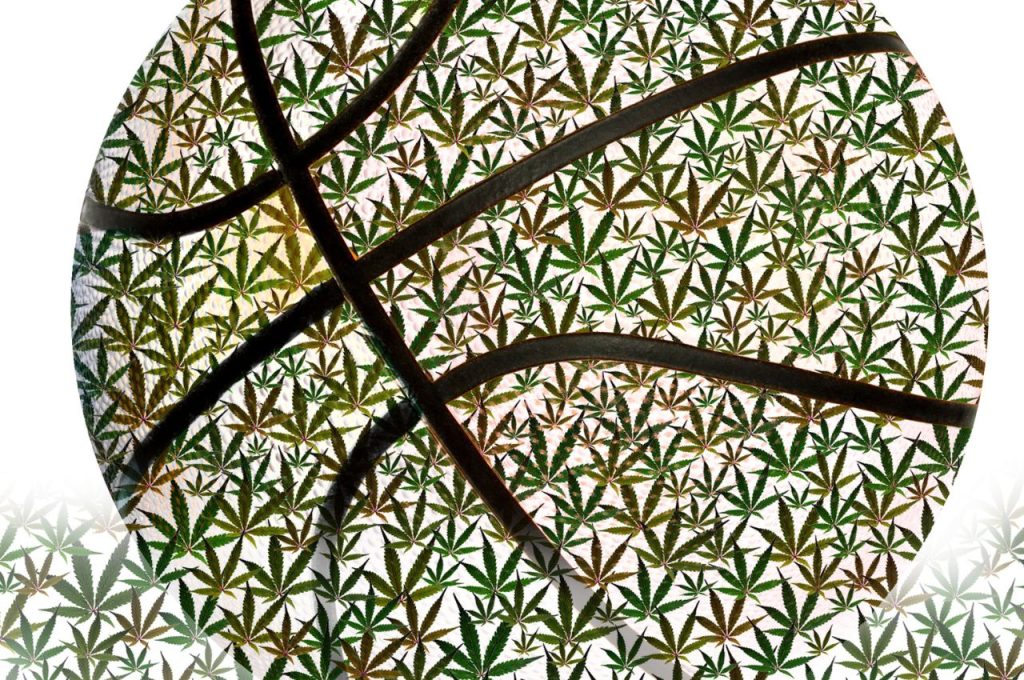 Michele Roberts, a former head of the NBPA, previously predicted a formal policy change on the horizon. In 2021, NBA star Kevin Durant partnered with online marijuana marketplace Weedmaps to destigmatize cannabis and highlight its potential value for athlete wellness and recovery.
The NBA's decision comes amid an ongoing national conversation about cannabis testing policies for athletes. Sha'Carri Richardson's suspension from the Olympics due to a positive THC test sparked international debate, prompting President Joe Biden to weigh in on the issue.  The relationship between cannabis and sports surfaced as well as a topic of discussion, as seen in the recent detention of US basketball player Brittney Griner in Russia over THC vapes.
Despite this discussion, the World Anti-Doping Agency (WADA) opted to keep marijuana on its list of banned substances for international athletes, claiming that its use "violates the spirit of sport". However, other professional sports leagues, such as the MLB and UFC, have relaxed their rules around cannabis as the substance becomes increasingly accepted for medical applications.
The MLB, for instance, clarified in a 2020 memo that players would not be punished for using cannabis outside work, though personal sponsorships or investments in the marijuana industry remain prohibited. In 2019, the league removed cannabis from its list of banned substances, eliminating fines and mandatory treatment for players who tested positive for THC.
Similarly, the NFL changed its drug testing policy in 2020 as part of a collective bargaining agreement. Players no longer face game suspensions for positive drug tests, including marijuana, and are instead subject to fines. The threshold for a positive THC test was also increased under this agreement.
Several athletic governance bodies have also recently relaxed rules around cannabinoids as laws evolve and medical applications gain wider acceptance. This includes the NCAA, which recommended rule changes to prevent student-athletes from automatically losing their eligibility following a positive marijuana test.
Cannabis advocate Snoop Dogg has argued that sports leagues should allow players to use marijuana as an alternative to prescription opioids. As the debate around cannabis and sports continues, the NBA's groundbreaking decision may pave the way for more progressive policies in other professional sports leagues.