Missouri's recent cannabis legalization has generated thousands of new jobs as the state's journey into the recreational marijuana space gains momentum. A prime example of the opportunities arising from this industry is Marcus Kerr, a former food truck owner from California, who now works at Luxury Leaf Cannabis Dispensary in St. Louis as a specialist.
His story began in 2018 when he parked his food truck near a marijuana dispensary in California. The chance encounters with the dispensary's owner led Kerr to create edible recipes in a lab and eventually join Missouri's budding cannabis sector. For Kerr, who hails from Jamaica, working with cannabis is more than just a job; it's a family tradition. "I'm from Jamaica, where it's growing on the side of the mountains, so it's in my DNA," he chuckled.
The surge in approved licenses for new employees evidences the explosive job growth in Missouri's cannabis sector. Since the passage of Amendment 3, which legalized recreational marijuana use, the number of state-approved licenses has quadrupled. All owners and employees must obtain an "agent ID badge" after a background check to work in the industry.
Missouri's Department of Health and Senior Services (DHSS), which oversees the state's cannabis program, has seen a steady increase in the number of badges issued each month. In November, 264 badges were approved, doubling to over 500 in December and then doubling again to more than 1,100 in January and February.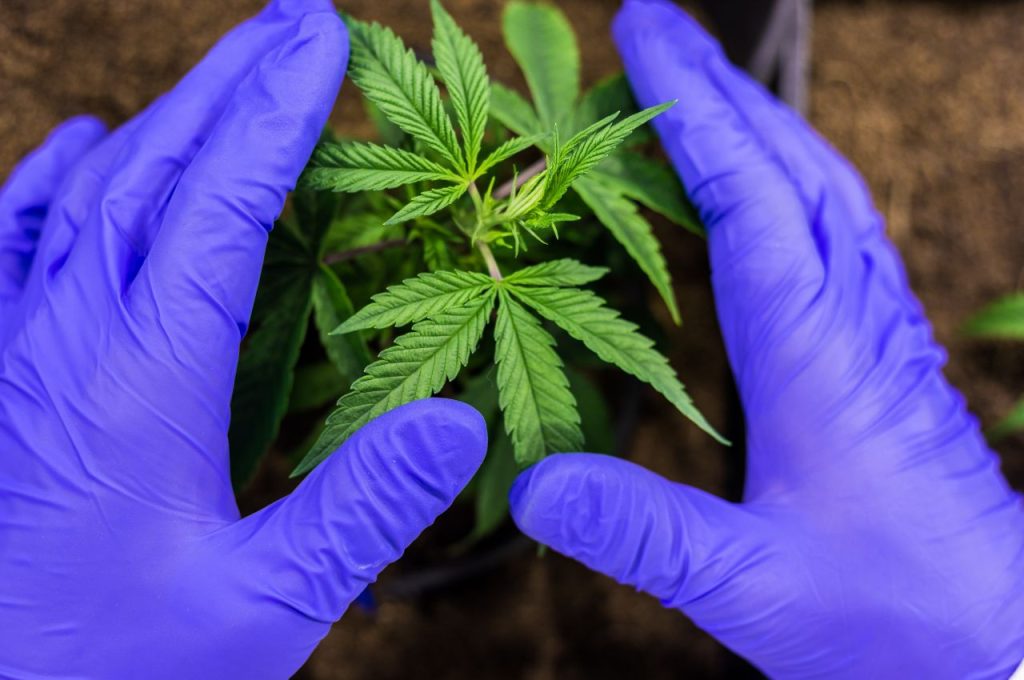 Christy Essex, who runs the largest Missouri-based cannabis staffing firm, Se7en Staffing & Employment Solutions, believes the job growth will continue to skyrocket throughout the year. Dispensaries across the state struggle to keep their shelves stocked, prompting companies to hire temporary "project" employees to address short-term demands.
At the end of February, the number of individuals with marijuana agent IDs stood at 12,970, up from 10,100 at the end of November. According to Sloane Barbour, CEO of Engin, a technology platform that helps cannabis companies hire hourly workers, Missouri is quickly becoming a billion-dollar market. Barbour compares Missouri to other billion-dollar markets such as Michigan, Illinois, and Massachusetts, which employ between 30,000 and 50,000 workers in the cannabis sector.
However, the rapid job growth may hit a speed bump if a bill requiring fingerprinting for background checks passes the state legislature. The bill, which already cleared the state Senate, is expected to have an easy path in the House.
Essex, who has been in workforce development in Missouri since 2014, is passionate about educating people on the benefits of cannabis and training employees at all levels. She acknowledges that the background check process can be intimidating for some, particularly minorities, who may fear they won't qualify if they have a misdemeanor.
The DHSS reviews each case subjectively, considering factors such as the type of felony offense and the time elapsed since parole or probation. With recreational cannabis now approved in Washington, DC, and 21 states and medical use legalized in 39 states, each state must navigate the complex process of background checks and other regulations.
As Missouri's cannabis industry continues to flourish, it remains to be seen how the state will balance job growth, public safety, and the evolving legalization landscape. But for now, thousands of people like Marcus Kerr are finding new opportunities in the green rush sweeping the nation.